If you ask anyone what the number one concern in Arlington is, you'll get the same response 90% of the time: home security. But that doesn't help when it comes to buying a system for your own home. There are hundreds and hundreds of companies making thousands and thousands of different products. That's why we've prepared this list of the ten most reliable home security systems in Arlington.
Top 10 Home Security Systems in Arlington
Vivint
Vivint offers a wide range of home security system packages designed to help protect your family and belongings. Vivint can be monitored from any Internet-connected device, including smartphones and computers. With 24/7 monitoring and state-of-the-art equipment, you can have the peace of mind that comes with knowing help is just a click away.
Vivint Smart Home Technology seamlessly integrates every aspect of your life. From home automation, security, and solar power to high-res cameras, Vivint Smart Home has everything you need in one place.
Vivint is a unique opportunity for Arlington residents because it's not just a home security system. As one of the few available full-service home security companies, their systems include everything from installation to monitoring – there are no extra or hidden costs that could surprise you later.
Get a FREE quote by visiting here: Vivint.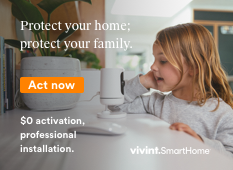 Aeon Systems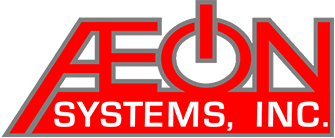 Aeon Systems installs security systems throughout Arlington, Texas, and the surrounding area. It is a full-service security company with packages designed for both residential and commercial clients.
They offer premium features that include CCTV camera setups, fire and intruder alarms, and access control systems as well as pride themselves on partnering with a cloud-based access control business to provide clients with mobile control options for electronic devices.
Chase Security Cameras & Installation
With a wide selection of security cameras, Chase can help you select the right video quality and viewing option to fit your need. From outdoor security cameras with infrared technology to high-resolution indoor IP network cameras, Chase carries a variety of products that are wired or wireless and meet IP66 weather resistance standards.
You can trust Chase Security Cameras for the full-service installation of your new system. Since 1993, the company has provided businesses and homeowners in and around Arlington, TX with top-quality video surveillance systems that are tailored to meet the homeowner's or business owner's specific security needs.
Controlled Access Systems
Controlled Access Systems is a security and surveillance business that provides electronic keypads, access control systems, and motion sensors for motorized gates and entrances to residential and commercial properties.
ADT
The ADT Home Security System is a comprehensive suite of security solutions including video surveillance, fire alarms, access control, and home automation.
With over 145 years of experience and provided to more than 1 million customers, this award-winning security company is dedicated to protecting your home or business 24 hours a day with advanced technology and professional monitoring.
Fort Knox Home Security
Fort Knox is the leading provider of monitored home alarm systems throughout Dallas. This translates into both quality and affordability for consumers.
They offer a full line of alarm equipment and monitoring solutions including wireless motion detectors, smoke detectors, glass break sensors, indoor and outdoor cameras with two-way intercom, video surveillance, and recording software.
Fort Knox has made it our mission to provide unparalleled service at the lowest possible rates. They pride themselves on having the very best in customer satisfaction by delivering complete security solutions for your home or business for less than half the cost of the national average.
Fort Knox alarms are monitored at a central station that Fort Knox owns to ensure fast response times even in rare situations where backup equipment is needed.
Fortress Security
Fortress Security offers home and business security systems and installs them based on each client's individual needs.
Systems include burglar alarms, surveillance cameras, remote-access garage door openers, and remotely accessible home automation systems. Support services include 24-hour wireless monitoring of emergency crimes, fires, and medical incidents.
True Protection
When you work with True Protection, you'll be working with a TX-based home security installer. They started the company in 2011 and grew it quickly because of their commitment to providing great customer service.
Their team of home security experts strives to provide the best quality Texas home security systems while keeping our prices low. They strive for long-lasting relationships with our customers and aim to make every True Protection customer a lifelong customer.
Digital Surveillance Arlington
The Digital Surveillance Arlington team has created the best smart home solution. It is all-encompassing home security, energy management, and home automation system with local cloud storage and high-speed Internet, as well as remote access.
As an award winner for Best Smart Home company, Digital Surveillance Arlington takes care of the tedious installation so you can enjoy all its features!
Surveillance Tech Group
As your local Surveillance Tech Group, the company strives to provide you with cutting-edge security at every level. Their Microsoft Certified Technicians have been specifically trained and certified to install the best residential and commercial security products available today.
With access to cameras that support live updates, remote viewing capabilities, and digital recording devices, their video surveillance solutions are second to none. Whatever your security needs may be, you can count on them to deliver.
About Arlington
Arlington is a city in the U.S. state of Texas, located in Tarrant County. It is part of the Mid-Cities region of the Dallas–Fort Worth metroplex.
"A city of mingled beauty and charm", with "vast lawns, shaded streets, a picturesque village green"- these are just some of the many descriptions that were given of the city of Arlington when it was still a rural town. Today, Arlington is one of the largest cities in Texas.
Home to the Dallas Cowboys, Six Flags, Globe Life Park in Arlington, and so much more, there's truly something for every sports fan. Take a spin on the Texas Star Ferris Wheel and feel the wind rush through your hair while enjoying breathtaking views of the city.
Why Should You Own a Home Security System in Arlington?
Home security systems in Arlington, TX are a perfect fit for any property owner who wants to ensure the safety of their family, pets, and all the hard work they put into making a home. You never know when an emergency will arise so it's smart to take precautions by installing a complete system that gives you peace of mind.
A home security system is a great investment for the safety of your family, and you will find that having a home security system in Arlington, TX is one of the best decisions you have ever made.
Cost of Home Security Systems in Arlington
If you want to protect your home from burglars and intruders, investing in a home security system is the way to do it. You can have professional installers come out and offer suggestions on what's best for you, or you can install it yourself.
Whatever method you choose, here's a quick guide to some of the prices associated with home security systems in Arlington, TX, and surrounding areas.
Home security systems come at a high price but it is important to remember that they provide you with a lot of benefits.
Let's take a look at the Arlington Texas area where an average homeowner may pay about $100 per month for home security. Security companies in the Arlington, Texas area charge between $400 and $600 for installation as well as $40 – $60 a month for monitoring and maintenance.
Vivint, in our opinion, offers some of the highest quality home security products available, as well as the best customer service for whatever your needs may be. It has won several awards due to the innovative nature of its security devices as well as the way it performs business.
Home Security Tips Arlington
Home security is serious. It's also incredibly important, especially if you live in Arlington, Texas. I can't tell you how many times I hear about horrible acts of violence happening to innocent people.
It's never a fun thing to read or watch, but the reality is we are all vulnerable and every person should prioritize the protection of themselves and their family.
Arlington is one of the fastest-growing cities in Texas and home to many top tech companies. There are a lot of great benefits from living in Arlington, but safety isn't one of them. With the close proximity to Dallas, Atlanta, and the Ft. Worth-Dallas area, crime tends to spill over from larger cities into Arlington neighborhoods which means you need to know how to stay safe.
Call Arlington Police Department at 817-459-5700 to request an assessment of your home via a telephone survey
Participate in the Home Security Checklist workshops put on by Arlington PD and get your home safety score
Consider getting a home security system such as Vivint for a fully monitored system that protects you from thieves, fires, etc.
Install a good smart lock
Make sure there is no easy access to hidden spare keys
Close and lock all windows and doors when away from home for extended periods of time
Keep valuables out of sight
Get to know your neighbors
Keep wooded areas trimmed
Check the garage door for broken parts
Secure all outside access points to the house
Install motion-detector lights at the front, back, and sides of your house
Conclusion: Home Security Systems Arlington TX
With the rising cost of home break-ins, it doesn't make sense not to invest in a system designed to set your mind at ease and keep your family and possessions safe.
You don't have to hire a security firm or call the police every time you're concerned about things happening around your home. There are plenty of top-rated home security systems available, giving you the option to create your own personal security network.
I hope that you have enjoyed reading the post and learned a lot about home security in the area. You now know where to find the top home security systems in Arlington.
Before you make your final decision, please take into considerations all the things mentioned in this review blog post. We hope that our roundup of the home security systems for Arlington TX was helpful to you to find the right company.
Good luck!