Welcome to SmartLocksGuide! A leading online resource created by a group of experts who have worked in the field of home security and personal safety our whole lives.
Our goal is to be a trusted source of information that helps you make informed decisions about the systems and services you can use to protect your home, family, pets, and more. Whether it's choosing the right system for your needs or understanding how to use the one you have more effectively, we're here to help!
Our content has been featured in top magazines and blogs, including BHG, The Spruce, Wall Street Journal, GQ Magazine, WIRED Magazine, TechCrunch, Engadget, Forbes, and many others.
We believe that everyone has the right to feel safe, no matter where they are. That's why we strive for accuracy and thoroughness in our writing—so that you can trust us with all of your questions about home security and personal safety, whether they're related to burglaries or just making sure your kids are safe while they play outside.
We know how hard it can be to find accurate information about what you need to do to keep yourself and your family safe at home. On our blog, you can get all the facts about security systems, locks, alarms, cameras—you name it!
Support
We're here for you 24/7/365, so if you ever have any questions or concerns about your home security system (or anything else), just ask us! We'll do our best to make sure you leave our site with everything you need.
We also have a focus on building community among our readers, so if you ever have an idea for something we should write about or want to share something interesting you heard at work today, feel free to email us.
Our Team
Edward Clark (Founder & Security Expert)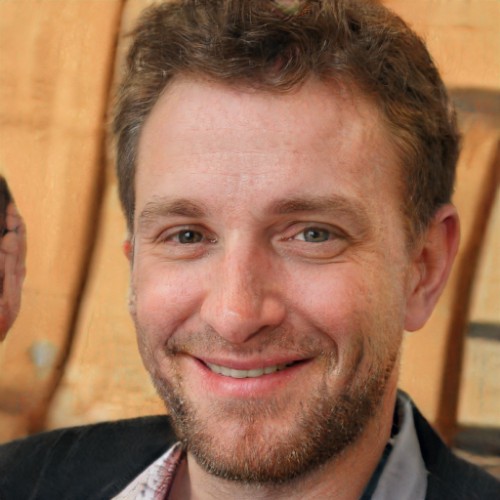 👋 Hello, I am Edward Clark, the Founder and driving force behind this industry-leading blog on smart locks and home security systems.
With over 15 years of experience in home security technology, I am passionate about providing people with reliable ways to protect their homes and loved ones.
🏆 Credentials:
B.S. in Computer Engineering with a focus on Cybersecurity
Member of the Electronic Security Association (ESA) – Completed advanced training modules in intrusion detection and surveillance technology.
ASIS International Certified Protection Professional (CPP) – Specialized in risk management and crisis response.
Certified Information Privacy Professional (CIPP) from the International Association for Privacy Professionals (IAPP) – Focused on data security and privacy concerns in smart home environments.
CompTIA Security+ Certified – Demonstrated expertise in the IT aspects of smart home security, including network security and threat management.
National Training School (NTS) Certified – Completed rigorous training in electronic security, including alarm systems and video surveillance.
CEDIA Certified Professional – Specialized in custom electronic design and installation, with a focus on integrated smart home systems.
📰 Featured In:
The Guardian
Forbes
Wired
USA Today
TechCrunch
Engadget
🎯 Mission:
To help people understand, adapt, and embrace advanced security technologies for a safer home.
Martha Anderson (Chief Security Officer & Certified Smart Home Specialist)
👋 Hey, I'm Martha Anderson, the Chief Security Officer here at Smart Locks Guide. I have over 10 years of hands-on experience in smart home technology, particularly in smart locks and connected devices.
🏆 Credentials:
M.S. in Information Security
Certified in Smart Home Security Systems from Custom Electronic Design & Installation Association (CEDIA)
📚 Publications:
Co-author of "The Ultimate Guide to Smart Home Security"
Multiple peer-reviewed articles in security journals
🎯 Mission:
To provide you with unbiased, expert reviews to make smart security choices for your home.
Tessa Jones (Contributor & Certified Smart Home Security Expert)
🌠 Hi, I'm Tessa, a certified smart home security expert with over 7 years of professional experience. I'm also a product tester and an IT consultant.
🏆 Credentials:
Certified Smart Home Security Professional from The Monitoring Association (TMA)
IT consultant specializing in home security systems
📰 Published On:
Forbes
Digital Trends
PCMag
📚 Expertise:
Reviewed and tested 100+ smart home devices
Contributed to major research projects in home security
🎯 Mission: To share well-researched, expert insights through comprehensive tutorials and product reviews.
Jason Bywater (Contributor & Home Security Consultant)
👋 Hello, I'm Jason. I'm a seasoned home security consultant with over 20 years in the industry, starting from when it was known as "alarm monitoring."
🏆 Credentials:
Former Builder and Remodeler with specialization in secure home design
Certified Security Consultant from ASIS International (Certified Protection Professional – CPP)
📚 Publications:
Author of "A History of Home Security: From Alarm Monitoring to Smart Locks"
Multiple white papers on modern security technology
🎯 Mission: To provide everyone with the knowledge and tools they need to make their homes safe and secure.