If you have heard of Vivint, you have also probably heard of Ring. Both companies have established themselves as leaders in the smart home security niche.
But how do Vivint and Ring compare to one another? Vivint offers a wide variety of security devices and equipment. Compared to Ring Vivint's monitoring plans are more expensive, and some customers may get into a contract that lasts up to 60 months. Ring offers various security devices and no contracts. However, customers are questioning the reliability of Ring's equipment.
Choosing which one is best is not that easy. Below I go into more detail about what you can expect from each company.
Vivint vs Ring Comparison
Customization and Security Capabilities
Ring started as a smart doorbell provider. And they really did prove themselves over time. To the point where today they are almost synonyms with the word "smart doorbell".
They know their doorbells, and this is their forte. Naturally, you will find a wide array of different smart doorbells that rock on some nifty features like high-definition video feeds, two-way communication, motion-sensing capabilities, night vision, full-on app support, and more.
Ring also offers several different cameras. You will find that Ring offers both indoor and outdoor cameras, including outdoor cameras with lights. But things do not end here, for those darker nights, where some extra lightning would be welcomed, you can also get some smart lights, floodlights, and spotlights, which can work with a motion sensor for better peace of mind.
In a way, Ring, for the longest time, offered good security solutions, but the product variety was very limited. Ring did get the memo, and things are very different today.
I have been expecting it for a while, and finally, we are presented with Ring's fully-fledged smart home security system. It does not disappoint, and it manages to stand up to what other competitors are offering.
Ring's smart home security system offers various devices like flood and freeze sensors, motion detectors, smoke and CO sensors, panic buttons, and more. Other third-party devices can also be used as Ring now offers even greater integration than before. I am talking about garage door sensors, sirens, light switches and dimmers, and even electrical outlets.
You can find a few pre-built systems; however, you can always build your own tapering it to your personal needs.
Vivint, on the other hand, has been in the business for a long time, so it is not a big surprise that they can offer a variety of different security equipment. In fact, they have more than 40 products that revolve around smart home automation and security.
Vivint products include indoor and outdoor cameras, motion, flood, CO, and smoke sensors, video doorbells, thermostats, smart locks, video doorbells, and even garage door controllers.
The system and equipment are wireless; however, there is also an option for a cellular backup, which adds an extra layer of security.
Vivint also has very good integration with Google Home, Amazon Echo, and more. (The only problem at this point would be the Apple HomeKit, which does not work with Vivint.)
Upfront Costs
If you go with Ring, the upfront costs will be directly proportional to what you buy. After all, you can get just a single, smart doorbell, a few cameras, or an entire smart home security system that has all the bells and whistles.
The important thing here is that the security systems include motion detectors and contact sensors (for doors or windows); they do not include cameras, video doorbells, or other types of sensors.
Cameras cost $99.99 each, while the other sensors are in the $19.99 to $39.99 range—the video doorbells cost between $99.99 and $249.99 apiece.
The pre-build smart security systems start from $199.99 and go up to $329.99. However, depending on how many cameras and additional devices you want, the bottom line can increase quite drastically, reaching up to and in excess of $1,250.
Ring does also offer professional installation by certified installers. The costs will vary depending on your system and where you live. However, Ring security devices can also be installed DIY-style. So the upfront costs regarding the installation can vary anywhere from $0 up to $150.
And lastly, you may need to pay for a monitoring plan if you choose to get one. The costs here can vary from $0 to $10 for the first month, although Ring offers a 30-day free trial in the beginning. (More on that in a bit.)
Vivint security systems start from $599. The average price is about $1,500, but depending on your needs, you can easily go over that amount.
Purchasing additional sensors and equipment will add more to the bottom line and is frequently calculated on an individual basis after an in-house inspection. The sensors can cost between $50 and $100 and the additional cameras up to $299.
Seeing how this can be a big investment for some people, some customers prefer to spread out the equipment cost over a period of up to 60 months. This brings the upfront costs down to a minimum; however, it also results in noticeably steeper monthly payments, which can easily surpass $70.
One of the downsides is that Vivint security systems are not DIY and should be installed by a professional, which leads to about $99 or more in installation costs.
| Company | Equipment | Installation | Subscriptions | Total Upfront Costs |
| --- | --- | --- | --- | --- |
| Ring | $199 to $1,250+ | $0 to $150 | $0 to $10 | $199 to $1,500+ |
| Vivint | $0 to $2,000+ | $99+ | $29.99 to $44.99+ | $130 to $2,300+ |
Contracts
Today people have clearly recognized the downsides of being bound by a long term contract. This is why companies are slowly but surely moving to a subscription-based model of work. This means that you are not signing any contracts; instead, you are subscribing to a service.
With Ring, you can even stay completely subscription-free. There are no contracts either. If you choose to subscribe to their services, you can do that on a month-by-month basis, or if you plan on using them longer, you can pay for the whole year and get two months for free.
And if you are not sure you want to use their monitoring plans, then the good news is that you get a 30-day free trial of the Ring Protect Plus monitoring plan.
It is as easy as it sounds. You get what you pay for, nothing more, nothing less.
With Vivint, you are very likely to get into a contract. If you pay all your equipment upfront, you can subscribe to their monitoring services on a monthly basis. However, if you choose to finance your equipment, you will have to sign a contract that can last up to 5 years. Canceling the contract will usually incur substantial fees.
Monthly Plans and Pricing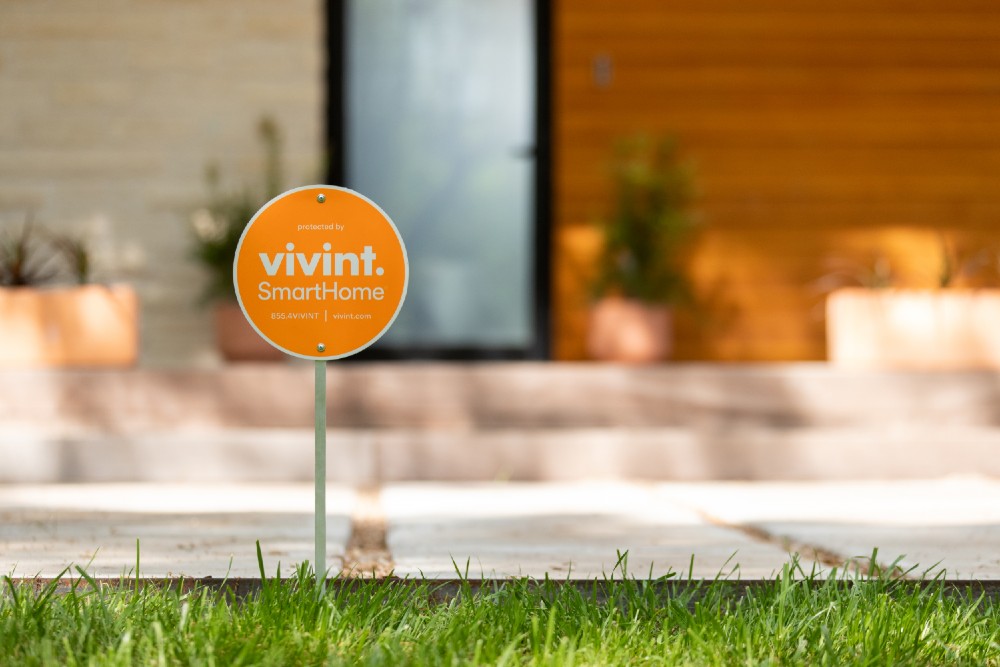 As it is with any home security system nowadays, you can expect to be paying monthly monitoring fees. With Ring, you do not necessarily have to pay for a monthly monitoring plan; however, you do lose a lot of the capabilities that their smart devices offer.
With the free plan, you will still get the over the phone notifications and be able to see video footage in real-time. But you will not have a recording of the video feed.
The Basic plan offers storage of the captured videos for up to 60 days; you can also download the videos and even inspect the automated photo snapshots that are taken throughout the day even when the cameras have not been triggered by anything. The Basic plan costs $3 per month, but if you pay annually, it will cost you only $30.
The Plus plan gives you a 24/7 professional monitoring, extended warranty on your devices, and some neat discounts. The Plus plan costs $10 per month, or if you pay for the whole year, it will cost you only $100.
When you purchase Vivint equipment, you will also have to get one of their monitoring plans, of which there are three. The cost of the plans varies between $29.99 up to and in excess of $44.99 per month.
All three plans offer 24/7 professional monitoring, mobile access, smoke, CO, and entry detection. But if you want to have better smart home integration and video surveillance, you will have to go with the more expensive plans.
Customer Satisfaction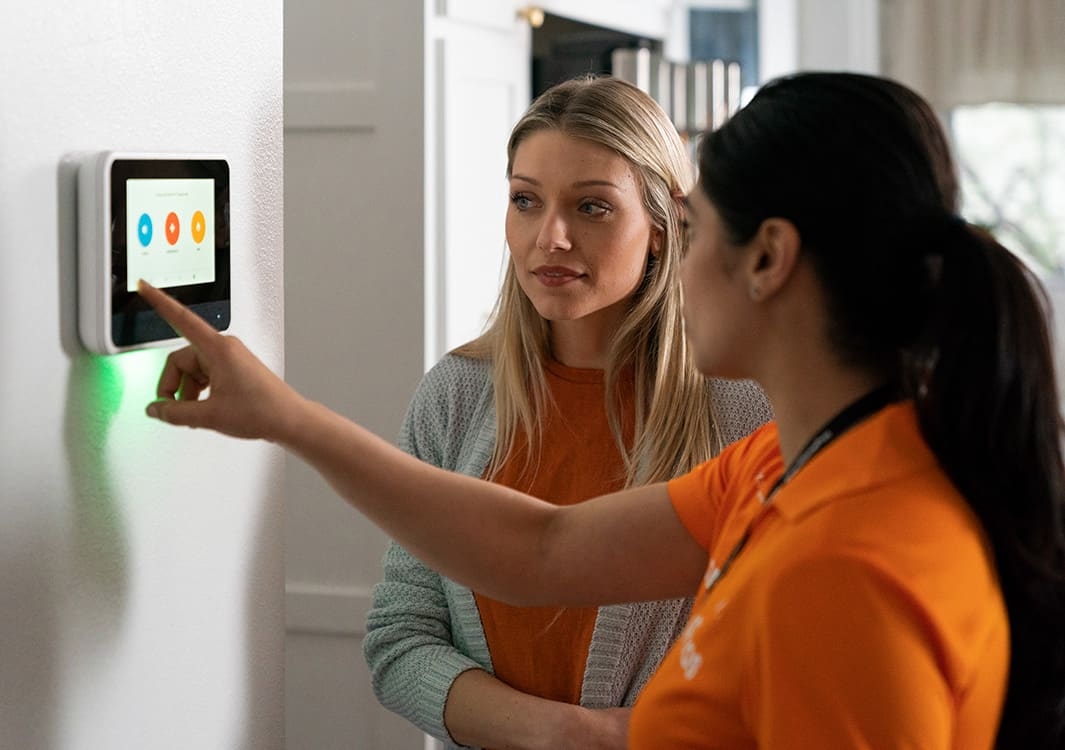 When comparing two companies, one should always consider what the opinion and experiences of their customers are. After all, those are the people that have had the first-hand experience with the company.
On Trustpilot, Ring has a 1.6 out of 5 stars. Some of the customers are mainly complaining about the devices not connecting properly or not working as intended. On the Better Business Bureau website, their BBB rating is A+; however, the customer rating is very low, about a little more than 1 star out of 5. If we take a look at Yelp, we will see a similar thing: 1.5 stars out of 5.
Vivint, on the other hand, has a better rating on Trustpilot about 3.5 stars out of 5. Vivint is not BBB accredited, but BBB gives them a C rating, and the customer rating is about a tad over 1 star out of 5. On Yelp, Vivint has 1 start out of 5.
Ring vs Vivint: Which One Is Better?
Which one will be the best choice will depend on your personal needs and expectations. As it stands, both companies have pros and cons.
It does seem like Vivint offers more reliable products, but their monitoring plans do cost more, and there is a chance that you may get into a long-term contract that may prove costly if you need to move out or cancel it. Many customers have also been left with the impression that Vivint is all about the money and not so much about what they offer.
Vivint's sales representatives also do not get a good rep from the majority of people, as they seem too pushy. There have been some legal problems with them in the past when some sales representatives were selling in Wichita, Kansas, without the appropriate licenses.
On the other hand, Ring offers as little commitment as possible as you do not have to sign any long-term contracts whatsoever. This makes Ring a better deal for people that rent their homes. However, many customers have voiced their concerns about the reliability of the equipment.