Having a smart home security system that communicates with a professional monitoring center 24/7 is a massive step in the right direction when securing your home.
If the power goes out, a decent system like SimpliSafe has a backup battery for power, but what about the internet, if the power takes out the Wi-Fi will the SimpliSafe still communicate with the monitoring center?
SimpliSafe does not require Wi-Fi to work. It has a backup cellular module that will communicate directly to the monitoring center when Wi-Fi is not available. It also has a backup battery that will last up to 24 hours if the main power goes out.
With the help of the battery back up and cellular module, your SimpliSafe system will be able to function in any circumstance.
How To Connect SimpliSafe Base Station To Wi-Fi
Press the 'menu' button on your keypad and enter your 4-digit pin code when required.
Go to the System Setting and select it by pressing the right rocker.
Go to Wi-Fi and select it, the system will search for Wi-Fi hotspots and display them for you on the screen.
Look for your Wi-Fi hotspot on the list and select it with the right rocker to connect.
Enter your network password with the keypad. The type of input that you will be using is called T9. It was used on old cell phones to type out text messages. You just need to press the appropriate key a certain amount of times to get to the right letter.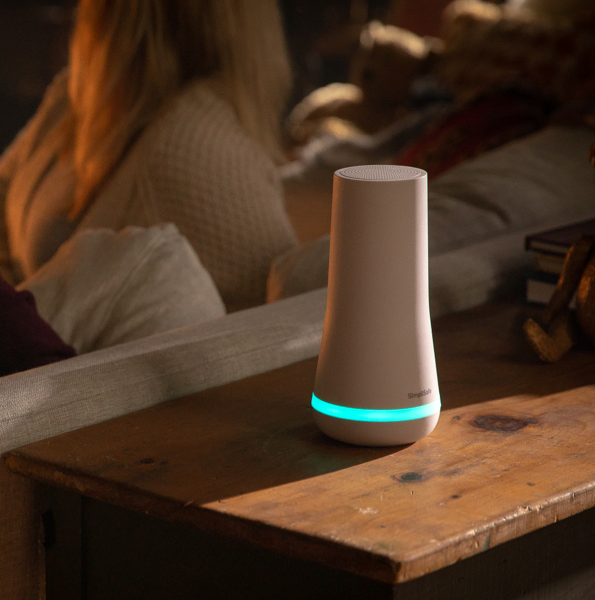 How Does SimpliSafe Work Without Wi-Fi?
The SimpliSafe base station has a backup battery and cellular module that will communicate through the cellular network straight to the monitoring center.
Does SimpliSafe Use Wi-Fi Or Cellular?
SimpliSafe uses both Wi-Fi or cellular. It will prioritize your Wi-Fi connection, but if there is none, it will use the cellular module inside the base station and won't need the Wi-Fi connection.
Does SimpliSafe Work If The Internet Is Down?
SimpliSafe will use the built-in cellular module to communicate over the cellular network when Wi-Fi is down. Still, if the cellular network internet connection is down, the SimpliSafe system won't have any way to communicate.
If you don't experience many internet outages with your current service provider, the SimpliSafe system should be perfectly fine.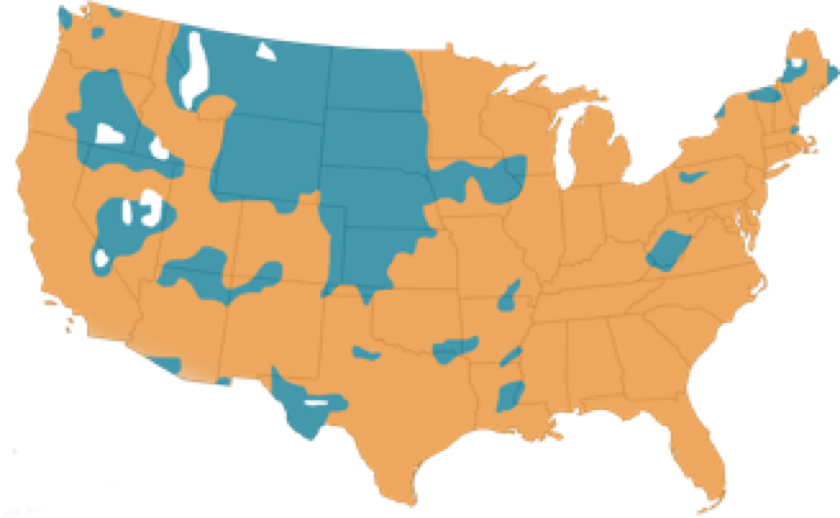 Does SimpliSafe Have A Monthly Fee?
SimpliSafe does have a monthly fee for monitoring; in fact, they have two monthly fee options to choose from depending on your needs.
Here are the two options available at the moment:
SimpliSafe Standard Plan
The SimpliSafe Standard Plan features 24/7 hour monitoring with environmental monitoring.
The price of the Standard Plan is $14.99/mo.
SimpliSafe Interactive Plan
The SimpliSafe Interactive Plan features Mobile app access, Smart Home Integration, text or email alerts, secrete alerts, and the standard 24/7 hour monitoring and environmental monitoring.
The price of the Interactive Plan is $24.99/mo.
SimpliSafe Individual Components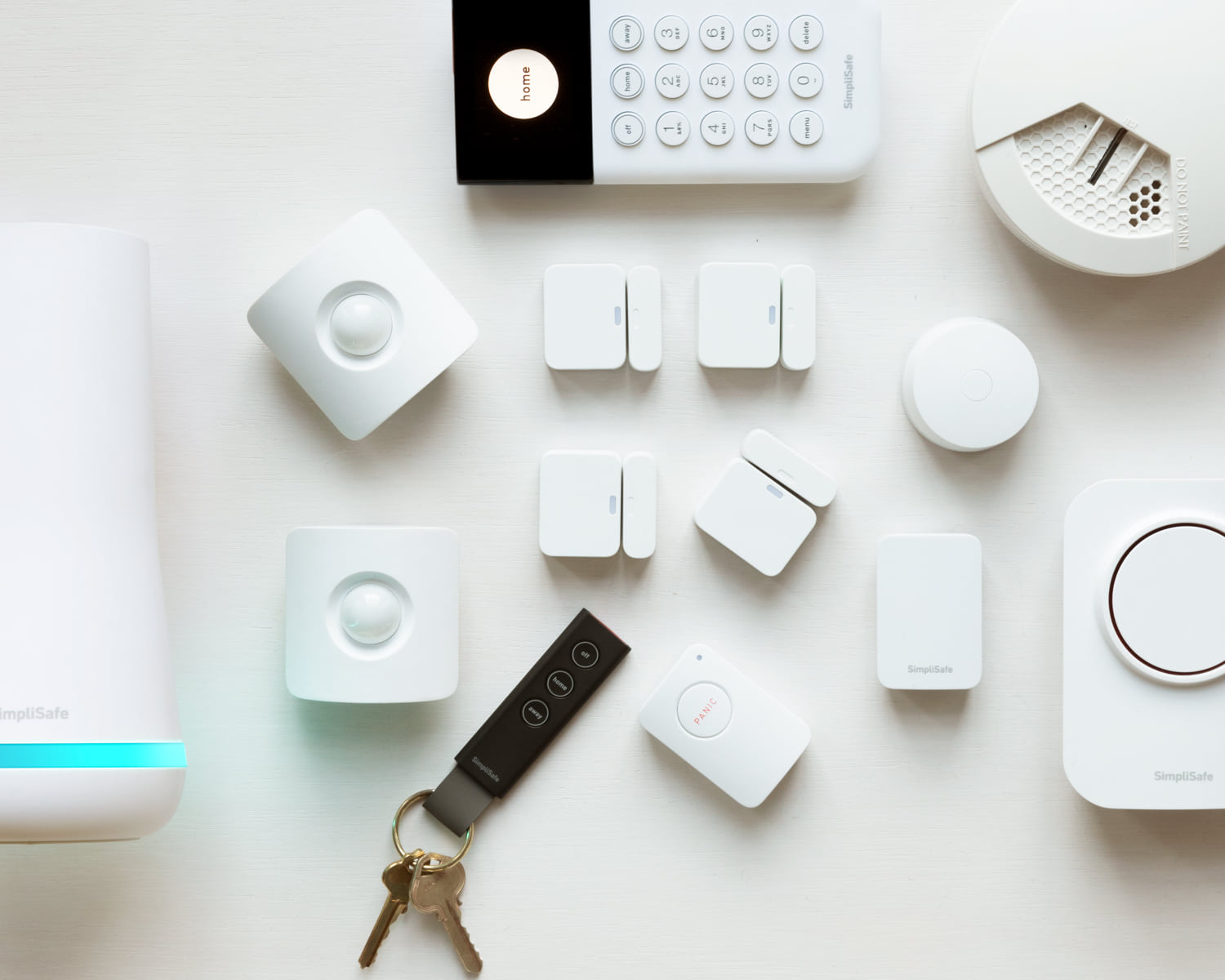 Base Station
The base station is the central part of communication for the SimpliSafe system. It receives all the signals from the other components and alerts you or the monitoring center of any concerns.
It also has a built-in backup battery that will last up to 24 hours. There is also a cellular module that will communicate with the monitoring center if the Wi-Fi goes out.
Entry Sensors
Entry sensors are comprised of two parts that are placed together on a window or door frame. When the window or door is opened, the two magnets lose their connection with each other and send the base station an alert.
Motion Sensors
Motion sensors detect human intruders and won't alert you if your pets are moving around. One motion detector will be able to cover one room.
Glass Break Sensors
Glass break sensors will listen for the sound frequency that glass produces when broken. They can listen for glass breaking anywhere within 20 feet to cover multiple windows.
Water Sensor
Water sensors are most suited for bathrooms, kitchens, and basements and are fitted low down to the floor. If the sensor detects a flood of liquid from a broken pipe, it will alert you.
Temperature Sensor
Temperature sensors check the temperature in your home and alert you if it is too hot or too cold for humans or animals to live in—ideal for homeowners who have pets in the house at home when they're at work.
105db Siren
SimpliSafe uses a siren that is 105db loud for when it detects an intrusion.
Keypad
With the keypad, you can arm or disarm the alarm. You will also set up your SimpliSafe components with the use of the keypad.
Smoke Detector
With the use of ionization chambers and photoelectric detection, smoke detectors will detect smoke and fire quickly to alert you so that you can make sure nobody is in the house while alerting the monitoring center to call out the fire department.
Carbon Monoxide Detector
CO sensors protect us from invisible dangers. A gas leak will set the sensor off warning you of the danger. Carbon monoxide poisoning is possible if you're exposed to a gas leak and don't realize it.
Panic Button
With one push of the panic button, you can request assistance from the monitoring center.
Key Fob
With your key fob, you can arm and disarm your alarm system remotely.
Smart Lock
With the use of a SimpliSafe smart lock, you can lock and unlock your door without the use of keys.
SimpliCam
You can view live video footage through your SimpliCam, it also picks up motion and can alert you when it does so that you can log in and see what's happening.
Video Doorbell Pro
The Video Doorbell Pro allows you to see who is at the door while being able to communicate with them remotely.
Yard Sign
A yard sign will advertise to potential intruders that you have a security system in place which can deter them from breaking into your property.
SimpliSafe Equipment Package Options
The Fortress
1 X Base Station
2 X Keypads
1 X Key Fob
6 X Entry Sensors
2 X Motion Sensors
1 X 105dB Siren
1 X Panic Button
The Haven
1 X Base Station
1 X Key Fob
1 X Keypad
4 X Entry Sensors
2 X Motion Sensors
1 X 105dB Siren
1 X Panic Button
1 X Freeze Sensor
1 X Smoke Sensor
1 X Water Sensor
The Stonefort
1 X Base Station
1 X Keypad
1 X Key Fob
9 X Entry Sensors
2 X Motion Sensors
1 X 105dB Siren
1 X Panic Button
The Knox
1 X Base Station
1 X Keypad
1 X Keyfob
6 X Entry Sensors
2 X Motion Sensors
1 X 105dB Siren
1 X Smoke Detector
The Keep
1 X Base Station
1 X Keypad
1 X Key Fob
6 X Entry Sensors
2 X Motion Sensors
1 X SimplyCam
The Stronghold
1 X Base Station
1 X Keypad
1 X Key Fob
7 X Entry Sensors
1 X Motion Sensor
1 X 105dB Siren
1 X Panic Button
The Barrington
1 X Base Station
1 X Keypad
1 X Key Fob
2 X Entry Sensors
1 X Motion Sensor
1 X SimplyCam
1 X Panic Button
The Oakstone
1 X Base Station
1 X Keypad
1 X Key Fob
8 X Entry Sensors
1 X Motion Sensor
The Bunker
1 X Base Station
1 X Keypad
1 X Key Fob
4 X Entry Sensors
2 X Motion Sensors
The Sanctuary
1 X Base Station
1 X Keypad
6 X Entry Sensors
1 X Motion Sensor
The Homestead
1 X Base Station
1 X Keypad
1 X Key Fob
3 X Entry Sensors
1 X Motion Sensor
The Bedford
1 X Base Station
1 X Keypad
2 X Entry Sensors
2 X Motion Sensors
The Essentials
1 X Base Station
1 X Keypad
3 X Entry Sensors
1 X Motion Sensor
The Nook
1 X Base Station
1 X Keypad
1 X Key Fob
1 X Entry Sensor
1 X Motion Sensor
The Foundation
1 X Base Station
1 X Keypad
1 X Entry Sensor
1 X Motion Sensor
Also Read
What Smart Locks Work with Simplisafe
Video Doorbell vs Security Camera